Hello Hello...
So the bald guy had quite a time at the Coyne PR Morristown bar crawl this weekend. For someone who rarely consumes alcohol, I felt this was the perfect time to cut loose, down a few, enjoy a shot and just be a complete and utter tool. (Then again, when am I not right?)
ANYYYYYYYYYYYYYYWWWWHHHHOOOOOOOOOOOOOOOOOOOOOOO
Four beers in, I thought to myself, "You know what, I'm good looking on the front side. Let me be twice as stunning." So Gramuglia's girlfriend Honora went to work with a purple sharpie.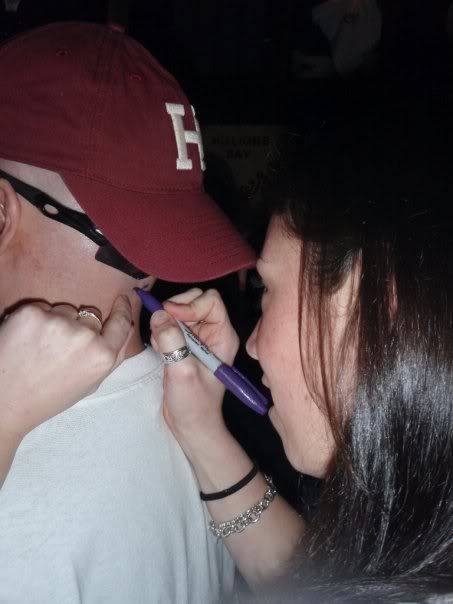 Her finished product. Yay.